Check out Liberty Middle School's OFFICIAL web site
I am the team leader for the TRAIL BLAZERS 8th grade team at Liberty Middle School. Our team consists of:
* PLEASE feel free to contact any teachers with all questions, comments, and concerns!
We have an experienced and dedicated group of teachers and administrators. Each teacher strives to create a supportive and challenging classroom atmosphere to encourage students to participate.
My name is Jessica Roberts, and I teach 8th grade Language Arts. I graduated from The Ohio State University with a BA in English Literature. I am recently married and have a beautiful dog, Audrey. I truly enjoy teaching because I feel that I can relate to students. My goals for this year include making sure each student is prepared for high school, many students take advantage of magnet programs, and also for each student to read on or above grade level.
Audrey at her obiedience school graduation!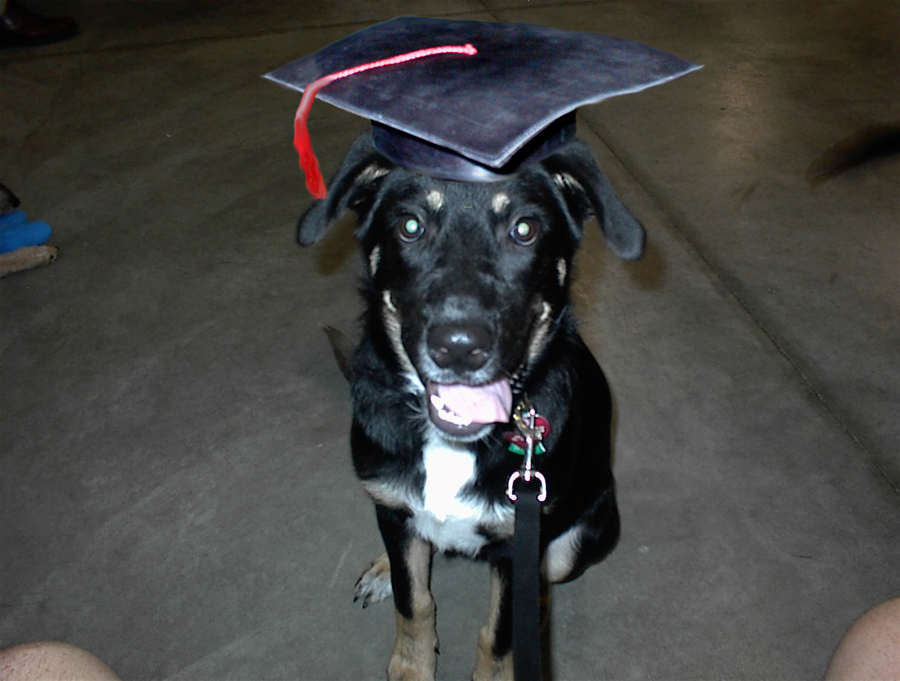 Mrs. Roberts is a very proud parent. :0)